Newcastle Surf School One on One Lessons
Personalized Surfing Experience with Newcastle Surf School
Feel the thrill of riding the waves with our one-on-one surfing lessons. Tailored to your individual needs, our experienced instructors will guide you every step of the way. Whether you're a beginner or a seasoned surfer, you can bring your own gear or use ours. If you have your own fibreglass board, feel free to bring it along. With flexible scheduling, we'll work the lessons around your availability. Get ready for an unforgettable journey into the world of surfing with Newcastle Surf School.
Newcastle Surf School's Exclusive Surfing Experience
Embark on an unforgettable journey with our tailor-made private surfing lessons in Newcastle. Whether you're yearning to master the art of surfing or looking to take your skills to the next level, our expert coaches are here to provide you with unparalleled one-on-one guidance and support.
With our council-approved access to a range of stunning beaches, including the popular Nobbys Beach and Blacksmiths Beach, you can choose your preferred time and day for your very own private surf lesson. Join us today and experience the thrill of riding the waves like never before!
Newcastle Surf School Surfing Lessons & Experiences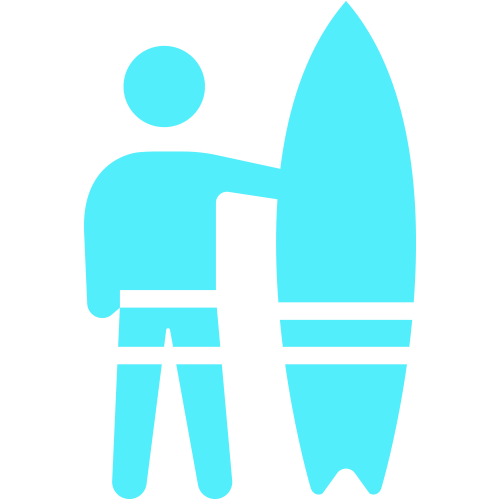 Book Your Experience with Newcastle Surf School
We cater for all ages and levels of surfing, from beginners, intermediates and advanced. Book your lesson today and learn to surf with Newcastle's Most Experienced Surf School!
Shana Prowd
Thank u so much for my daughters lesson today … She had a blast and loved it sooo much … I don't think I will get her out of the water anytime soon.
Julienne Constable
I just want to thank you and the team for sharing your skills and passion for surfing with Brett. Awesome effort! See you next week.
Deb Haslam
Thanks Dan and coaches for a fabulous two days of fun and learning! The girls can't wait to join in again. See you all again soon!