Newcastle Surf School's Surfing Camps
Ride the Waves with our Surfing Camps at Newcastle Surf School
Our next Surf Camp dates are 18th to 21st January, the four day camp will be held at Blacksmiths Caravan Park.
Surf Camps are run in the Sept/Oct School Holidays, Christmas School Holidays and April School Holidays at Blacksmiths Caravan Park. The focus of these camps is on safety, technique, fun, and respect for each other and the waves.
You can choose between 4 day and 5 day camps
Ages from 7 to 13
Full adult supervision throughout the camp
All meals supplied
Learn to surf camps and intermediate camps (with fiberglass boards) available
Need to bring your own sleeping equipment
Kids are broken up into girls and boys tents
A variety of beaches are used from Catherine Hill Bay, Caves Beach, Frenchman's Beach and Blacksmiths Beach
Daily activities each afternoon
2 surfs a day
Parents are welcome to stay
Photos and video available
1:5 coach ratio
Male and female coaches
Newcastle Surf School Surfing Lessons & Experiences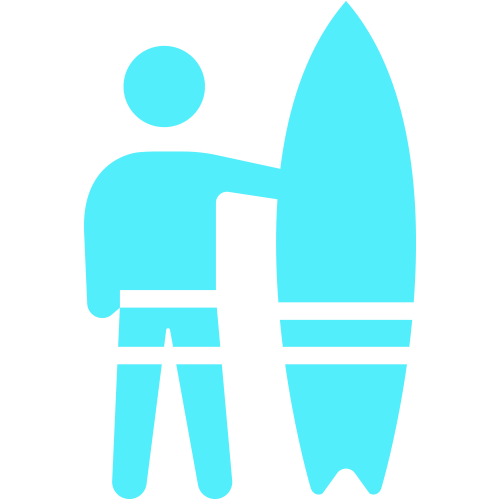 Book Your Experience with Newcastle Surf School
We cater for all ages and levels of surfing, from beginners, intermediates and advanced. Book your lesson today and learn to surf with Newcastle's Most Experienced Surf School!
Shana Prowd
Thank u so much for my daughters lesson today … She had a blast and loved it sooo much … I don't think I will get her out of the water anytime soon.
Julienne Constable
I just want to thank you and the team for sharing your skills and passion for surfing with Brett. Awesome effort! See you next week.
Deb Haslam
Thanks Dan and coaches for a fabulous two days of fun and learning! The girls can't wait to join in again. See you all again soon!