Surf Coaching at Newcastle Surf School
Newcastle's Best Surf Coaching
If you're looking to simply improve your surfing or aspiring to become a professional surfer, Newcastle Surf School can help you out. We have a number of different strategies and motivation techniques including video analysis, fitness, competition readiness and equipment selection.
Looking to improve your surfing skills? Newcastle Surf School can help. Our experienced instructors offer personalized strategies and motivation techniques, including video analysis, fitness programs, competition readiness, and equipment selection. Join us today to unlock your surfing potential!
The best coaching in the Newcastle and Lake Mac area
Newcastle Surf School head coach Daniel Frodsham is a level 2 qualified instructor with Surfing Australia. Daniel is also head coach for Newcastle Hunter Academy of Sport, he coached the NSW state team to be the most successful at the Australian Titles and has coached the Newcastle Regional Teams heading to State Titles.
He has gained his extensive knowledge through his own success as a professional surfer competing on the World Qualified Series (WQS) for 6 years and is now passing on his experiences and knowledge to up and coming surfers.
Newcastle Surf School Surfing Lessons & Experiences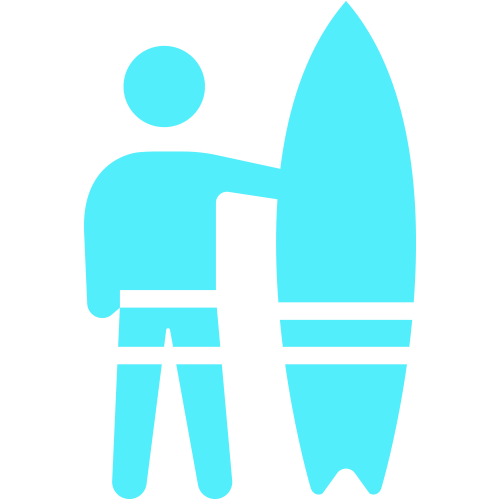 Book Your Experience with Newcastle Surf School
We cater for all ages and levels of surfing, from beginners, intermediates and advanced. Book your lesson today and learn to surf with Newcastle's Most Experienced Surf School!
Shana Prowd
Thank u so much for my daughters lesson today … She had a blast and loved it sooo much … I don't think I will get her out of the water anytime soon.
Julienne Constable
I just want to thank you and the team for sharing your skills and passion for surfing with Brett. Awesome effort! See you next week.
Deb Haslam
Thanks Dan and coaches for a fabulous two days of fun and learning! The girls can't wait to join in again. See you all again soon!