Open Group Lessons at Newcastle Surf School
Ride the wave of adventure with our thrilling open group lessons!
Newcastle Surf School offers the ultimate surfing experience in Newcastle. Our open group surf lessons are perfect for beginners looking to learn and enjoy the thrill of surfing. With experienced coaches and a maximum group size of 12 people, you'll receive personalized attention and won't miss out on catching a wave.
We also offer advanced surfing lessons for those looking to take their skills to the next level. Located at Nobby's Beach, Blacksmiths Beach, and Caves Beach, our open group lessons provide an unforgettable adventure for kids and adults alike.
Come join us at Newcastle Surf School and discover the joy of riding the waves.
Blacksmiths Beach
1 x Lesson
Experience Group Surfing Lessons at Newcastle Surf School
Looking to catch some waves in Newcastle? Look no further than Newcastle Surf School. Our group surfing lessons are perfect for beginners who want to learn to surf in a fun and safe environment. Join fellow novices and experience the thrill of riding the waves together. At Newcastle Surf School, we focus on teaching you the fundamentals of surfing, from understanding the waves to mastering your balance on the board.
Our experienced instructors will guide you through every step, ensuring you have a memorable and enjoyable experience. Don't miss out on the opportunity to learn to surf in Newcastle. Book your surf lessons with Newcastle Surf School today.
Newcastle Surf School Surfing Lessons & Experiences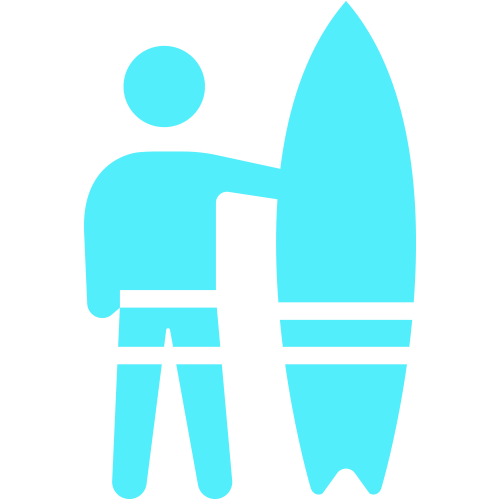 Book Your Experience with Newcastle Surf School
We cater for all ages and levels of surfing, from beginners, intermediates and advanced. Book your lesson today and learn to surf with Newcastle's Most Experienced Surf School!
Shana Prowd
Thank u so much for my daughters lesson today … She had a blast and loved it sooo much … I don't think I will get her out of the water anytime soon.
Julienne Constable
I just want to thank you and the team for sharing your skills and passion for surfing with Brett. Awesome effort! See you next week.
Deb Haslam
Thanks Dan and coaches for a fabulous two days of fun and learning! The girls can't wait to join in again. See you all again soon!