Newcastle Surf School Blog
Newcastle University Students Surf Day:

Catching Waves and Making Memories!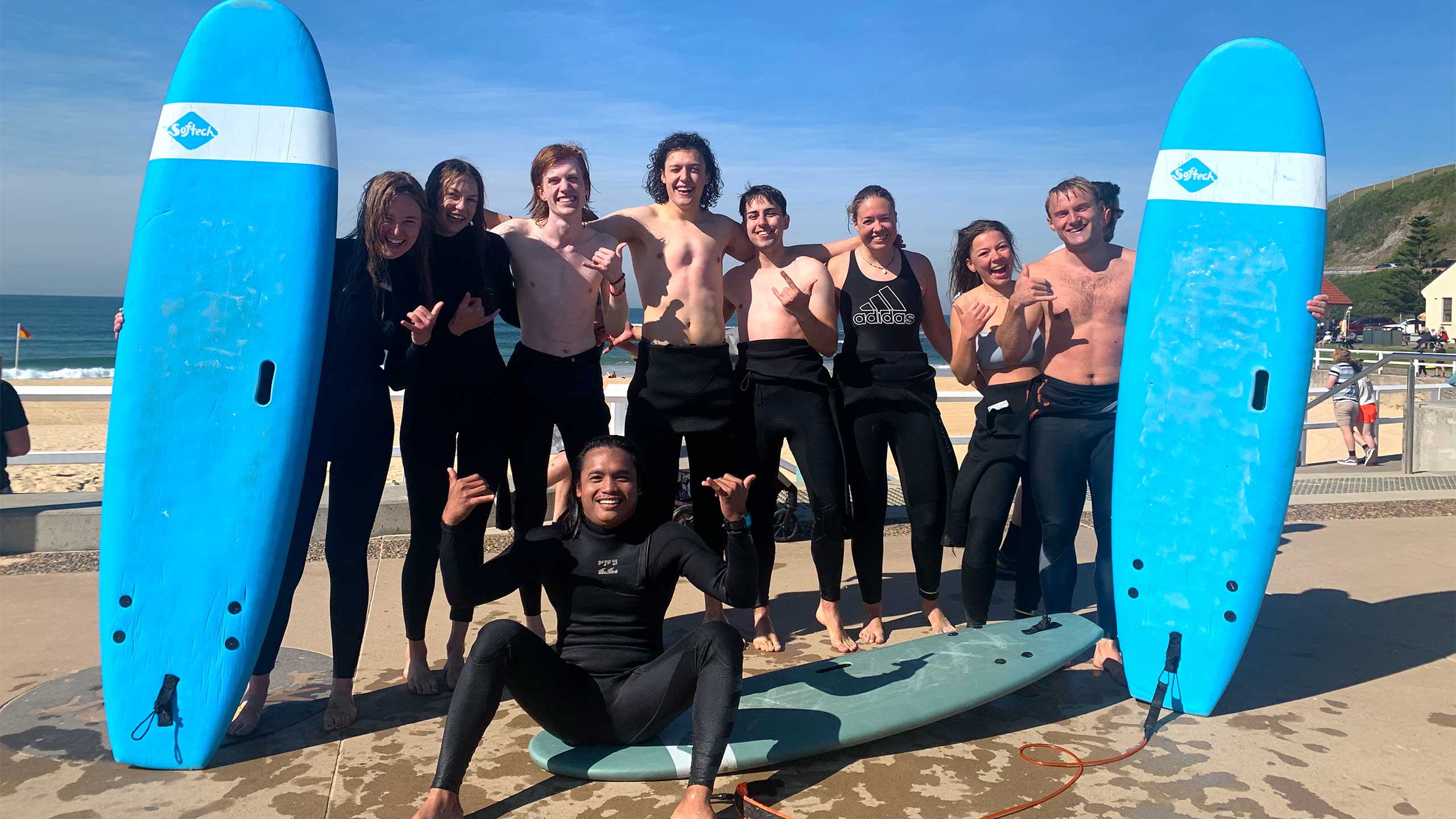 It's that time of the year again! The sun is shining, the waves are calling, and Newcastle Surf School is gearing up for the annual Newcastle University Students Surf Day. A day where textbooks are swapped for surfboards, and lecture halls are traded in for the sandy shores of Nobby's Beach. For one special day each year, uni students get the chance to break free from their academic routines and dive headfirst into the exhilarating world of surfing.
The day begins bright and early, with students of all skill levels flocking to Nobby's Beach. For those who've never set foot on a board, the surfing lessons for beginners at Nobby's Beach are a must. Under the expert guidance of our instructors from the surfing school at Nobby's Beach, beginners learn the ropes, from understanding the waves to mastering the art of the stand-up. Meanwhile, the more seasoned surfers in the group opt for advanced surfing lessons, perfecting their techniques and learning new tricks.
But the Newcastle University Students Surf Day is not just about surf lessons at Nobby's Beach. It's a day of camaraderie, laughter, and some friendly competition. Impromptu surf-offs, beach volleyball matches, and of course, the much-awaited group relay add to the fun. And as the day progresses, the beach resonates with the sounds of cheering, laughter, and the unmistakable joy of riding the waves.
As the sun begins to set, casting a warm glow over Nobby's Beach, the students gather around for a final group photo, capturing the essence of the day. Tired but elated, with salt in their hair and sand between their toes, they head back to campus, with memories of a day well spent and the promise to return next year.
Mark your calendars for the next Students Surf Day
So, Newcastle University students, if you're looking to learn to surf at Nobby's Beach or just want a break from the books, mark your calendars for the next Students Surf Day. At Newcastle Surf School, we believe in balancing work with play, and there's no better way to do that than by riding the waves!