Newcastle Surf School Blog
Discovering the Best Surfing Spots:

A Guide to Nobby's Beach, Blacksmiths Beach and Caves Beach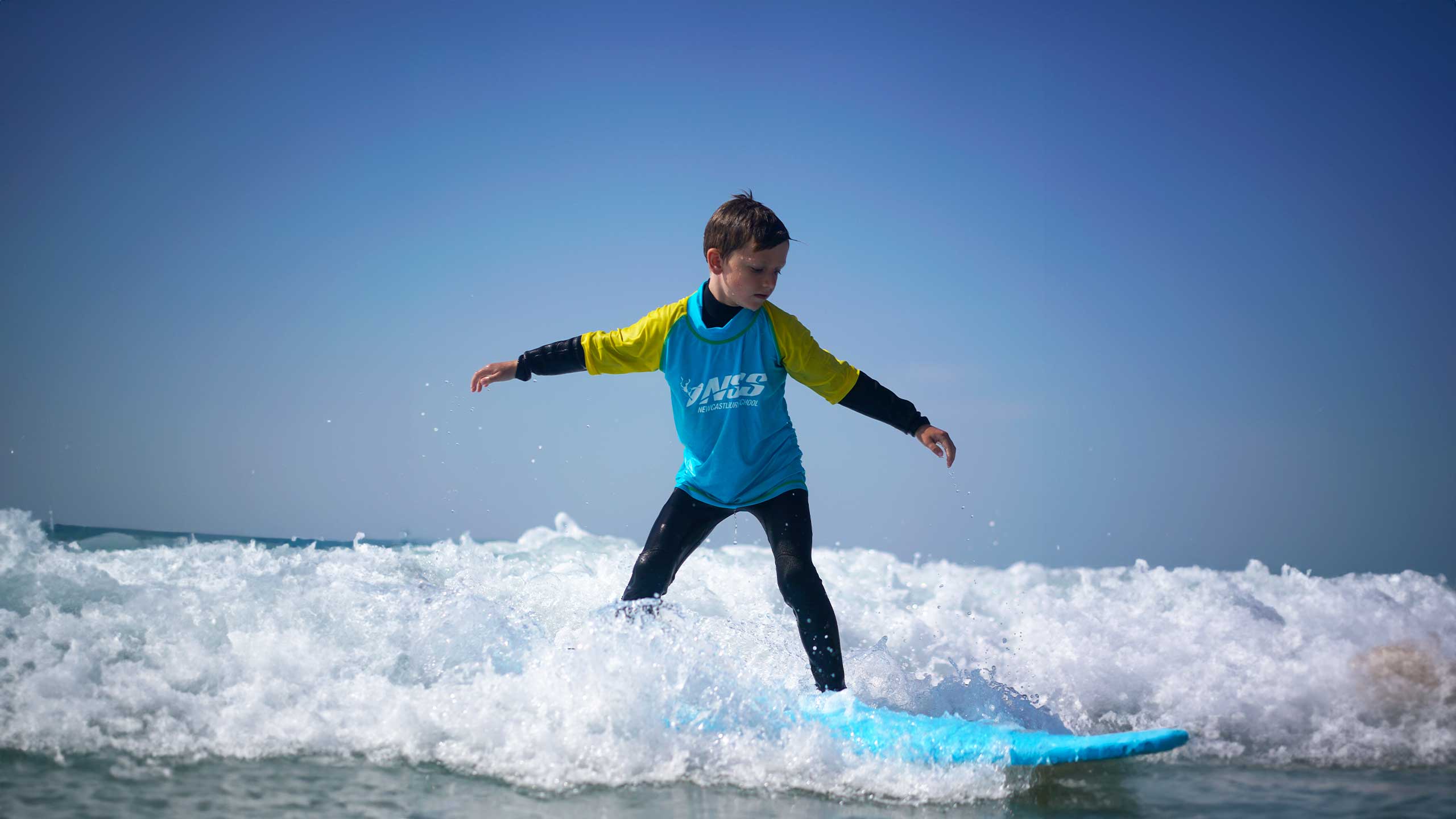 Newcastle, with its pristine beaches and consistent waves, is a surfer's paradise. Newcastle Surf School, with its expertise and passion, has been guiding surf enthusiasts to the best spots in the region. Among these, Nobby's Beach, Blacksmiths Beach and Caves Beach stand out as the top destinations for surfers of all levels.
Nobbys Beach
A favourite among locals and tourists alike, Nobby's Beach offers a mix of waves suitable for both beginners taking their first surfing lessons in Newcastle and seasoned surfers looking for a challenge. The picturesque setting and friendly waves make it an ideal spot to learn to surf in Newcastle.
Blacksmiths Beach
Known for its long stretches of sand and consistent waves, Blacksmiths Beach is perfect for those looking to progress from beginner to intermediate levels. The beach's vast expanse ensures there's enough space for everyone, making it a top choice for surfing lessons for beginners in Newcastle.
Caves Beach
With its unique cave formations and dynamic waves, Caves Beach offers an experience like no other. Ideal for advanced surfing lessons in Newcastle, this beach challenges surfers to navigate its waves while taking in the breathtaking scenery.
Visit Our Beaches
Whether you're just starting out or looking to hone your skills, Newcastle Surf School has got you covered. With expert guidance and the best beaches at your disposal, your surfing journey in Newcastle promises to be an unforgettable one.