Newcastle Surf School Blog
Newcastle Surf School Girls Day Out:

Riding Waves and Making Waves!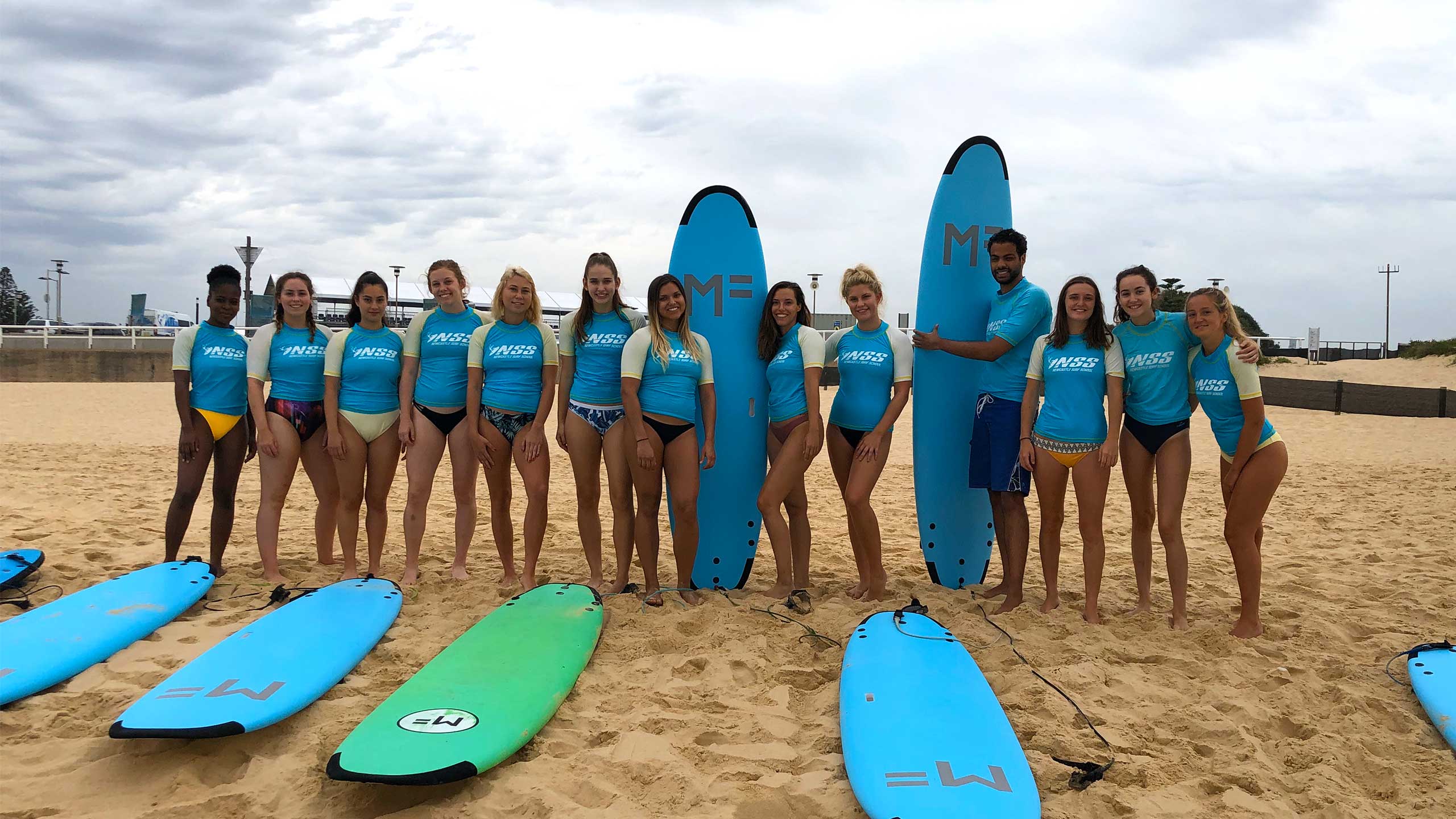 Sunshine, laughter, and the exhilarating thrill of the waves – that's what the "Girls Day Out" at Newcastle Surf School is all about! Every once in a while, we host this special adventure, and it's quickly becoming the talk of the town. A day where girls of all ages come together to embrace the ocean, learn new skills, and most importantly, have a whole lot of fun.
Imagine this: A group of enthusiastic girls, some absolute beginners and some looking for advanced surfing lessons, all gathered at the picturesque Nobby's Beach. The day kicks off with our expert instructors from the surfing school at Nobby's Beach introducing everyone to the basics. For those opting for surfing lessons for beginners at Nobby's Beach, it's all about getting comfortable with the board, understanding the waves, and of course, the art of the perfect stand-up. Meanwhile, the advanced crew dives deeper, perfecting their turns and tricks under the watchful eyes of our seasoned pros.
But it's not just about the surf lessons at Nobby's Beach. The "Girls Day Out" is as much about camaraderie as it is about surfing. Between rides, there's laughter, shared stories, and the kind of bonding that only a day at the beach can bring. And let's not forget the impromptu beachside photoshoots, capturing memories that'll be cherished for years to come.
As the sun sets, casting a golden hue over Nobby's Beach, the girls gather around, reflecting on their day. New skills learned, new friends made, and the promise to return for another round of "Girls Day Out".
Look out for our next Girls Day Out
So, if you're looking to learn to surf at Nobby's Beach or simply want a day of fun and adventure, keep an eye out for our next "Girls Day Out". At Newcastle Surf School, we believe that surfing is not just a sport; it's an experience, best shared with friends!